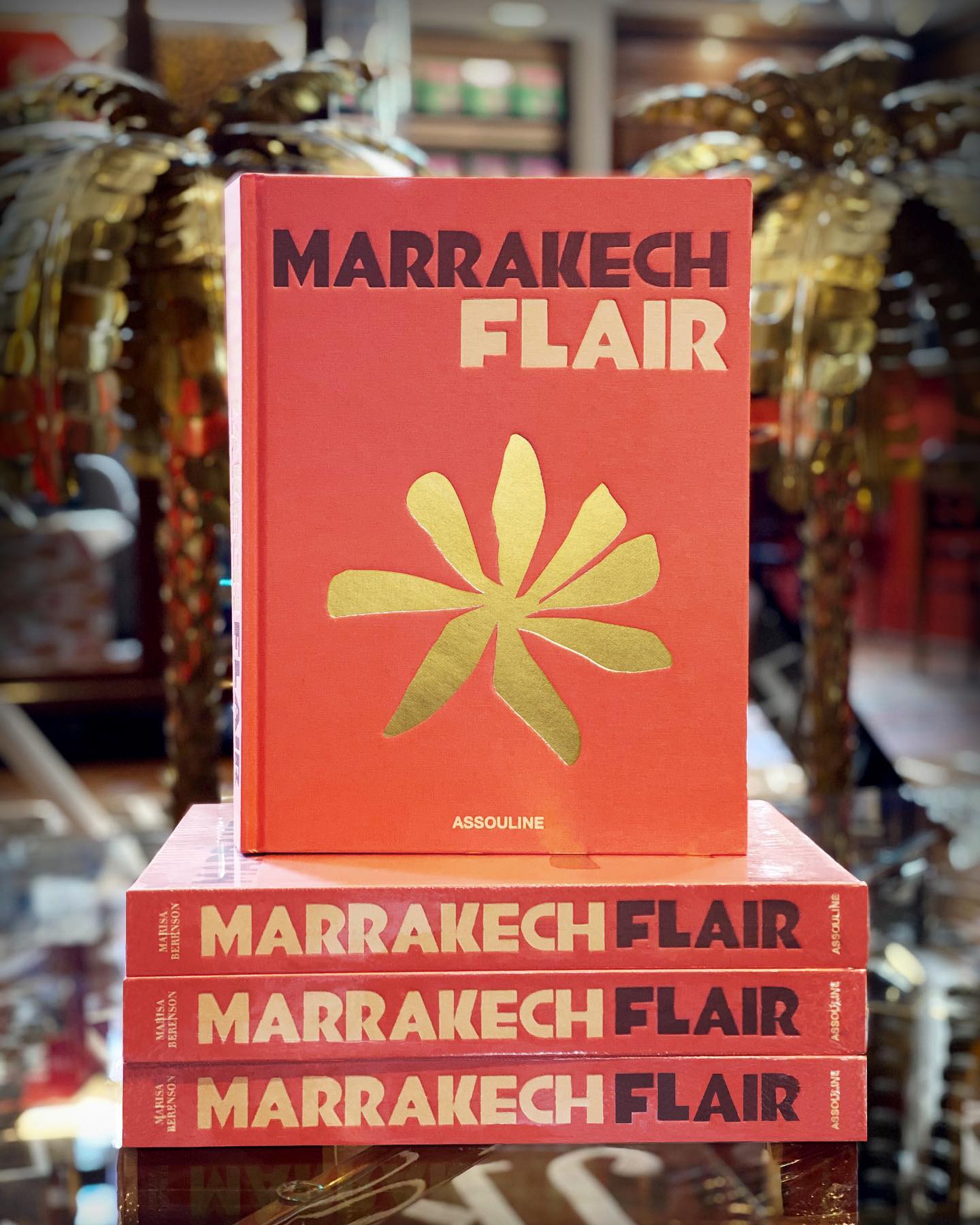 MARISA BERENSON'S ASSOULINE MARRAKESH FLAIR BOOK LAUNCH DINNER
Author / Actress Marisa Berenson 
Welcome to our ONLINE STORE  and blog. 
As a barware, lighting and home accessories design company, we at Thomas Fuchs Creative we specialize in handmade goods. Every week we give you a behind the scenes look at the people, places and things that inspire us.
Post Salone del Mobile we jetted off to friends in Morocco for rest, relaxation and inspiration. Our current dinnerware collection was based on the colours of Moroccan culture and fabrics hence it was a full circle moment. 
Thomas Fuchs Moroccan Inspired Orange/ Red Dinnerware Collection
Red terracotta is the color of the imperial city of Marrakech. The Majorelle Garden houses green and cobalt. Argan trees bear golden fruits in the Sous valley and in the magical Chefchaouen, mesmerizing shades of blue permeate everything.  
Morocco has an abundance of colors, patterns, and textures to satiate our eyes. It is a melting pot of many cultures intertwined - Moorish, Berber, Arabic, Andalusian, and Spanish - giving birth to the splendid art of painting, pottery, textiles, metalwork, and architecture
HAMSA NECKLACE BY MARISA BERENSON
Staying in Marrakesh for seven nights and eight days gave us ample time to explore from souk to sauna. As you may have read in my prior blogs on our trip I had diligently made a list of stores, boutique hotels and off the beaten path places referred or referenced to me. 
From the time of arrival we felt our trip was so surreal. Stepping into  boutique hotel El Fenn, recommended by non other than Miami based interior designer Anick Vorbe , we dined rooftop for lunch the toured the gift store which was so perfectly edited.  We came across none other than New Yorker Paul Roland who has relocated to Marrakesh and given the store a signature look. 
I could sense Paul's energy and vision and walked right over to him asking him about the stunning necklace (pictured above) I was trying on. Without skipping a beat Paul invited us to the dinner and  book signing of Assouline's Marrakesh book by famed model and actress Marisa Berenson.
Dubbed the "It Girl" by Yves Saint Laurent in the early 1970s, Marisa Berenson is the original modern muse. Berenson transitioned into acting and delivered dazzling performances in iconic films including Cabaret directed by Bob Fosse and Stanley Kubrick's production of Barry Lyndon. She has written several books, including Moments intimes, A Life in Pictures and Elsa Schiaparelli's Private Album. Berenson fell in love with Marrakech eight years ago and once she found the perfect riad, she decided to call it home.
New Yorkers Michou, Eric, Bill (Marisa Berenson's House Guests) & Thomas
Marisa has taken to Marrakesh like a duck to water with a stunning home luring the most chic New Yorkers to come stay at her palatial residence. We met her houseguests Bill Kapfer and Eric Baker, also fellow New Yorkers, who happened to be in town for the book signing as well. 
Founded on the French idea of savoir vivre ('knowing how to live'), Assouline produces books in collaboration with the world's foremost designers, photographers, artists and architects. As beautifully presented as they are thought-provoking, they're the perfect addition to any coffee table.
Marisa Berenson Signing Marrakesh Flair
Assouline's Travel Series enables one to travel from home through the pages of their bright and colourful coffee table books. Being able to explore coveted destinations through rich text and captivating photographs that capture the style and essence of each local make these books the perfect gift or self gift for anyone to enjoy.  
Pick up Marrakech Flair.
Have a great week.
Michou