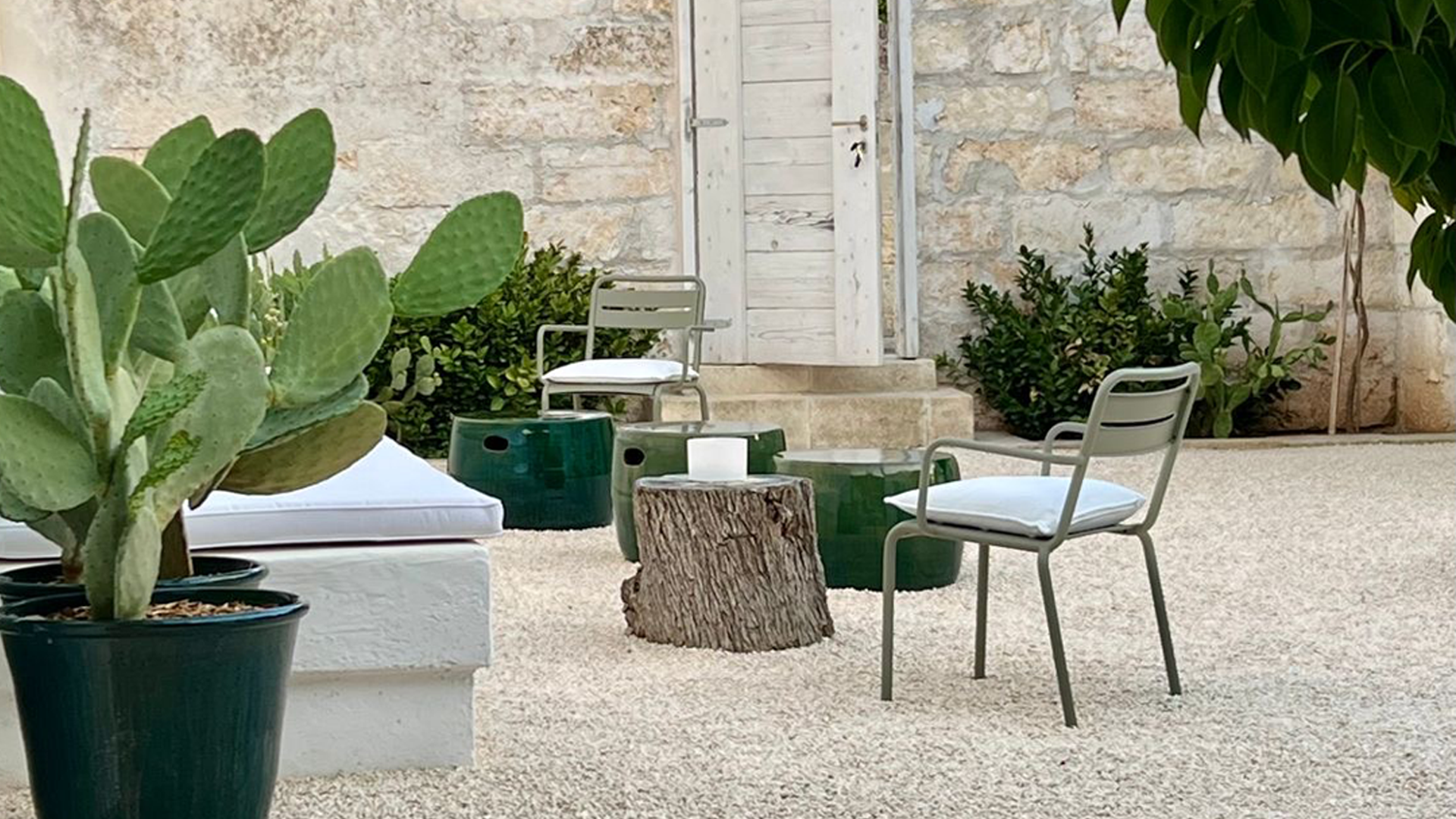 WEEKEND À LA MER - ESCAPE TO THE SEA
Anne & Roberto Bré
Welcome to our ONLINE STORE  and blog. 
As a barware, lighting and  home accessories design company, we at Thomas Fuchs Creative specialize in handmade goods. Every week we give you behind the scenes to the people, places and things that inspire us.
This week we take you back to our beloved Puglia where we have been frequenting over the last 10 years way before it became vogue to vacation there. Having everything from our own chiropractic to vet for our dog kids we have taken like fish to water. 
The Corridor Photography by @didierlemasphotographe
There were so many gifts we were given this past summer that came in form of friendships. Thomas and I are always so in sync when it comes to our feelings for other people. Roberto and Anne Bre were two new dear friends introduced by Barbara and Filippo Giustiniani. 
When meeting Roberto and Anne you are immediately overwhelmed by their warmth and humour which made their home glow. In the group of friends from Bassano to the beach there were days and nights of celebrating life from one home to the other.
Outdoor Dining Photography by @didierlemasphotographe
Upon arrival to Roberto's and Anne home the clean lines and warm tones make you feel like you have walked through the doorways into a secret garden. I was so nicely surprised by the tonality which is a direct reflection of their join personalities it only made sense that Roberto has created this getaway he is now sharing via a vacation rental format. 
In the far south of Italy, between the Adriatic coast and the Ionian Sea, Roberto Bre has brought together several modest dwellings in a village forming private micro-neighborhood. A holiday home with a minimalist Mediterranean spirit, where his tribe meets to spend the summer together in the Salento sun.
Rooftop Photography by @didierlemasphotographe

"I traveled around Puglia for years looking for the perfect place." For his holiday home, Roberto immediately recognized the potential of the terraced properties surrounded by high walls in a village near the sea. He was seduced by these modest dwellings made of tuff, the local porous stone patinated by the sun, the wind, the salt .
Outdoor Dining Table Photography by @didierlemasphotographe
A succession of blocks built at the beginning of the 20th century according to tradition with high pointed ceilings and a door as the only opening made his vision come into true form. His project: to create an inside-outside atmosphere, between the bright light outside and the freshness of the house. It takes advantage of the interior courtyards which it connects and covers with gravel for natural strolling.
Courtyard Sun Beds Photography by @didierlemasphotographe
In the daytime an outdoor kitchen with a large wooden table under bamboo canopies and a masonry bench along a surrounding wall and beach beds scattered in the shade of the orange trees and even on the roof terraces, where some may take an afternoon siesta watching the clouds float by. Inside a spacious kitchen organized around a greengrocer's counter that he redesigned and a living room and with a large bathroom give the guests ample space where comfort and cooking exist simultaneously with a Puglian ease.
Bedroom Photography by @didierlemasphotographe
At night the rooms glow with a monastic spirit with the ceilings in the bedrooms and bathrooms as high as cathedrals exuding space and light." In the evenings he improvises film screenings on one of the exterior walls, to which residents of the neighborhood are invited, an open-air "Cinema Paradiso , as in the past in village squares. Roberto explains "I wanted to keep the volumes intact, not fragment or clutter the rooms."
Stairs to Roofdeck Photography by @didierlemasphotographe
The best things in life happen organically and it our duty to spread the word across the world as we do every week in our blog of people and places that inspire us. Roberto and Anne have come into our lives and us into their home and the mutual admiration has made our lights shine brighter.
Thomas and I recommend this home for people who like to explore the surrounding cities or just relax in the most pleasant homes with a clean modern feel with the modern comforts we have all come to expect. 
Courtyard Photography by @didierlemasphotographe
For inquiries contact:
rbresidences.it@gmail.com