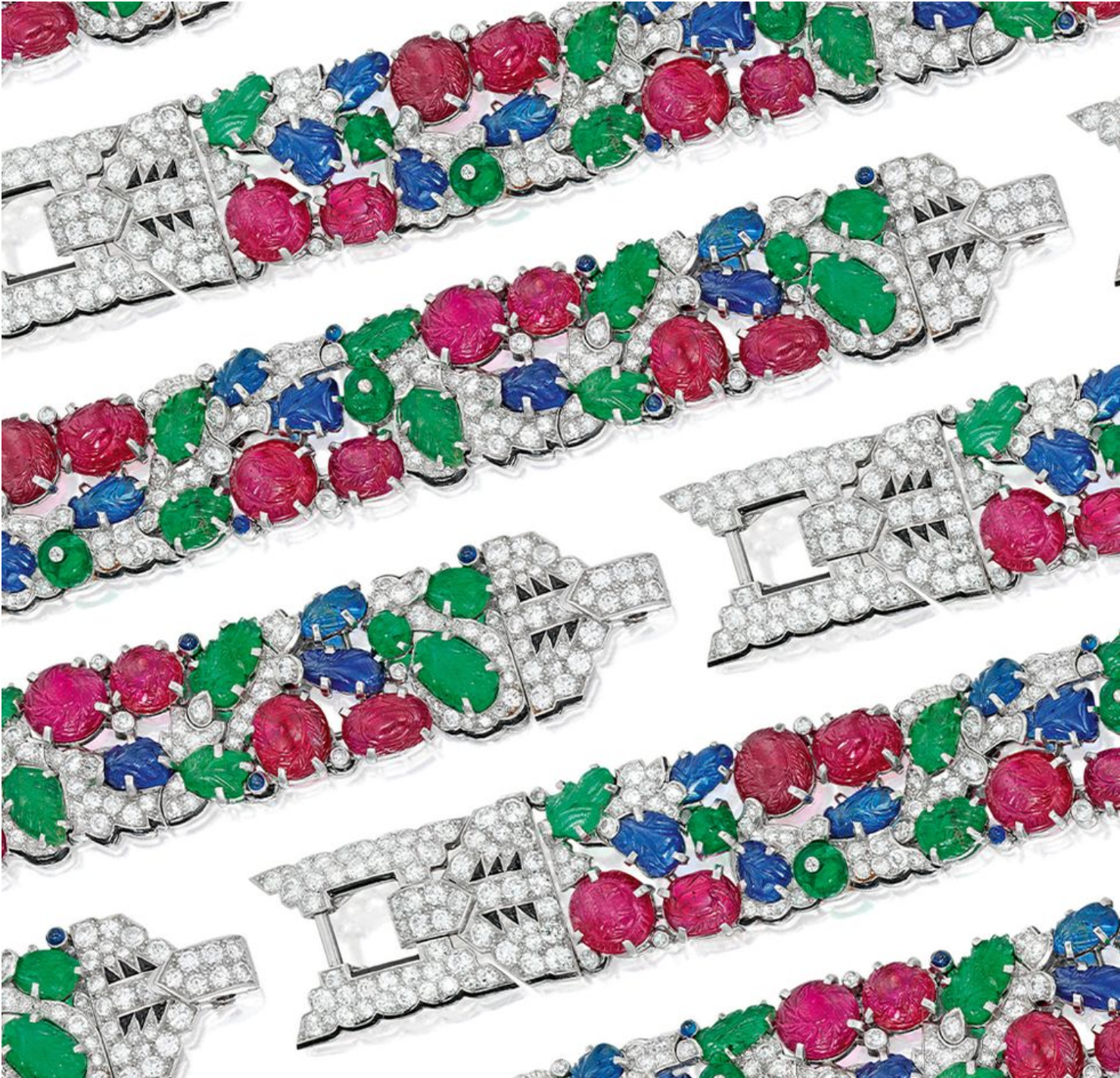 Sothebys Senior Vice President of Jewelry FranK Everett - Worth His Weight in Gold
Frank Everett - Sotheby's Senior V.P. of Jewelry
Welcome to our online store and blog. As a home accessories and lighting design company we at Thomas Fuchs Creative are always in search of people perfect at their art. 
Enter Frank Everett. Thomas and I first met Frank and his husband Alex while on vacation in Martha's Vineyard what seems years ago. As fellow New Yorkers we were quickly brought together as like minded "birds of a feather" mentality.
Being the Senior Vice President of Jewelry for Sotheby's Frank is the person to go to when seeking knowledge and history of jewelry when purchasing, selling or just window shopping.
Sotheby's Dew D Flawless Dew Drop Earrings totaling 10.11 carats & D Flawless Arch Ring 12.39 carats
As our friendship grew Frank & Alex became a fan of our brand as well purchasing our handblown Murano glass barware and table lamps for their home. 
Frank's love and interest for jewelry went beyond a hobby. Starting in the restaurant business in San Francisco he mingled with people of an ilk and appreciation for jewelry. As luck would have it a position came available at Tiffany & Co. consequently his career lead him to David Yurman , Harry Winston and now Sothebys. 
While being down to earth Frank distills a lifetime of education and historical reference to a piece of jewelry like no other as he demonstrates in his youtube video series aptly named  "Franks Files" ( see below video).
Frank's Files videos for jewelry houses such as Verdura, Van Cleef  & Arpels and David Webb are a hit intermingled with guest luminaries spanning the worlds of fashion, high society and more... such as Stellene Volandes Editor of Town & Country Magazine,  Stacy London and Mara Leighton ( daughter of renown jeweler Fred Leighton) to name a few.
Sotheby's main points of jewelry sale are London, Geneva, Hong Kong and New York City. I was so curious as to the shifting paradigm of high end retail and how it would take online.
Frank explains "people are buying online with confidence now a days." The last online sale, on April 25th 2020, of Cartier's Tutti Frutti bracelet at 1.34 Million Dollars set the record for an online purchase of jewelry.  This is made possible via the jewelry coming alive online via photographs provided, a guarantee line,  condition reports along with worn images for scale. 
Cartier's Bracelet from their  Tutti Frutti Line of Jewelry  
Above Image Designed by Mike Stillwell
Jewelry is recession proof in a way that it always maintains an intrinsic value in gemstones and gold where are art is a bit different. Looking ahead I was curious as to who would become the David Webb's of the future. I asked frank for a list of 4 "Designers to Watch" 
Among them mentioned: Emmanuel Tarpin, Nigel O'Reilly, David Michaels and Begum Kahn. 
If you share the love for jewelry as much as Frank does he suggests  following these 3 instagram accounts:
Stellene Volandes, Carol Woolton & Marion Fasel
Portrait of Frank & Alex by @dorianguo "Isolation Activities 2020
"I am so fortunate to do what I love for a living. The jewels I see, the clients I meet and the places I visit, all make this job an adventure...a true treasure hunt".   - Frank Everett 
And we are so fortunate having him guide us! 
Follow Frank on instagram: @frankbeverett

Sotheby's /ˈsʌðəbiz/ is a British-founded American multinational corporation headquartered in New York City. Sotheby's was established on 11 March 1744 in London.
One of the world's largest brokers of fine and decorative art, jewelry, real estate, and collectibles, Sotheby's operation is divided into three segments: auction, finance, and dealer. The company's services range from corporate art services to private sales. It is named after one of its cofounders, John Sotheby.
Sotheby's is the world's fourth oldest auction house in continuous operation, with 80 locations in 40 countries.[2] As of December 2011, the company had 1,446 employees worldwide. It is the world's largest art business, with global sales in 2011 totaling $5.8 billion.[6]
The American holding company was initially incorporated in August 1983 in Michigan. In June 2006, Sotheby's Holdings, Inc. reincorporated in the State of Delaware and was renamed Sotheby's.[7] In July 2016, Chinese insurance company Taikang Life became Sotheby's largest shareholder.[8] Sotheby's maintains a significant presence in the UK, and its UK operation is headed by Lord Dalmeny.
In June 2019, Sotheby's announced that it was being acquired by French-Israeli businessman Patrick Drahi at a 61% market premium