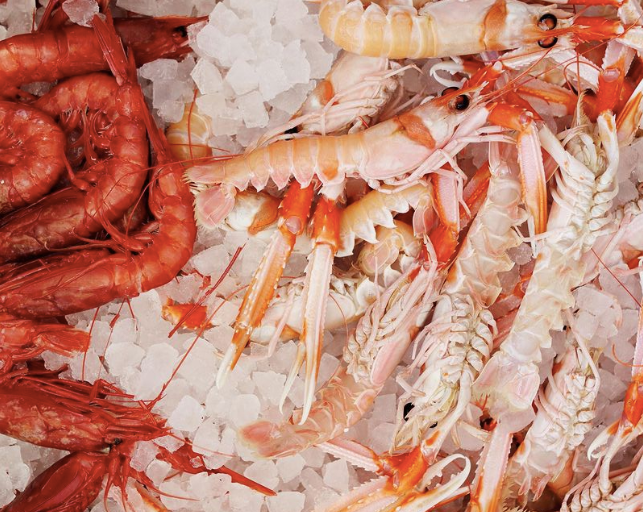 Sapore di Mare - Taverna Del Porto - Best Seafood in Puglia
Welcome to our ONLINE STORE  and blog. 
As a barware, lighting and home accessories design company, at Thomas Fuchs Creative we specialize in handmade goods. Every week we give you a behind the scenes look at the people, places and things that inspire us.
This week we keep you in Italy with us and invite you to virtually taste the best seafood in Puglia at Taverna del Posto in the small quaint town of Tricase.
We are 3/4 way through September and all we can think about and remember is our magical 2 weeks in Puglia. When one recalls summer they think of summer of love filled with food fun and friends of which we had all in spades. After Thomas' month of plein air painting in France (stay tuned for the next blog) we were invited by Count & Countess Giustiniani to Palazzo Giustiniani ( tap to read here ). Upon our arrival the introduction to "la banda" (the gang) ,also staying as guests, was as organic as a white lily coming into bloom. 
TRADIZIONE MARINARA: Linguine, aglio, olio, peperoncino e mare
With Bassano del Grappa heavily represented there was Franco his lovely wife Roberta along with Silvia and Stefano (aka Chic-y-Micky) and the indomitable Teresa. Though we were in Italy each night people descended down staircases, coming out of rooms in hidden corners, all gliding into view like the quiet elegance of a 1950's Dior fashion show while my god daughter the countess Maria Pia and her gang of friends  sit on the rooftop blasting 70's & 80's hits having their sundowners was almost like a scene out of Luca Guadagnino's "Call me by your name" with their own love triangle in tow.
Il nostro gran crudo di mare 🐚
The joy of staying in a 15 bedroom Italian Villa is the comparative notes at the breakfast table from everyones daily jaunts separately and together, of course all eating off of Thomas Fuchs' Silver Light Grey Melamine Set a gift from us to the hosts.
Thomas Fuchs Silver/ Light Grey Melamine
The subject of town exploration came up and with the dizzing party circuit we were on we met non other than celebrity chef couple and restauranteurs Micaela and Donato De Santis of Master Chef Argentina (soon to descend into the Miami restaurant scene) .
Chef Donato & Micaela De Santis
Micaela said "YOU MUST GO TO TAVERVNA DEL PORTO" and so I followed her instructions as a good student of epicurean delights. Having traveled the world over and being pescatarians there is little Thomas' and my palette has not tried. As oragic as I described our days had been our plans unfoled that easily as Franco whats apped me and said they were in Tricase and happened to be going to the same restaurant. Upon arrival we were greeted by the owner who ushered us in and gave us prime seating with a view. 
Tradizione marinara: Pane, pomodoro e alici di Mario
I hesitate to describe dishes in the photos I am posting only knowing I would not do them justice with my words I leave you more with the feel and story of our new love and friendships with our new friends who have grown so dear to our hearts. Perhaps summers are exactly for that to meet love and eat together and get us through the year until the following summer. With us basking in the Puglian sun I only hear Gino Poali's song Sapore di Mare playing in my ear phones while I type this blog.  
Accogliamo ogni giorno quello che il mare ci regala per portare il meglio in tavola
If the saying is " Tell me who your friends are and I will tell you who you are" , La Famiglia Giustiniani showed us who they are inside and out.  We LOVE Barbara, Filippo, Maria Pia the extended family of Alvise and his very tall Swedish wife Nina along with two handsome son's (one too studius to fly down) and our newest 5 friends. How lucky we all are!
1st Row: Silvia, Michou, Roberta
2nd Row: Thomas, Chic-y-Micky, Franco
Enjoy your weekend and reminisce about your summer!
Warmest 
Michou