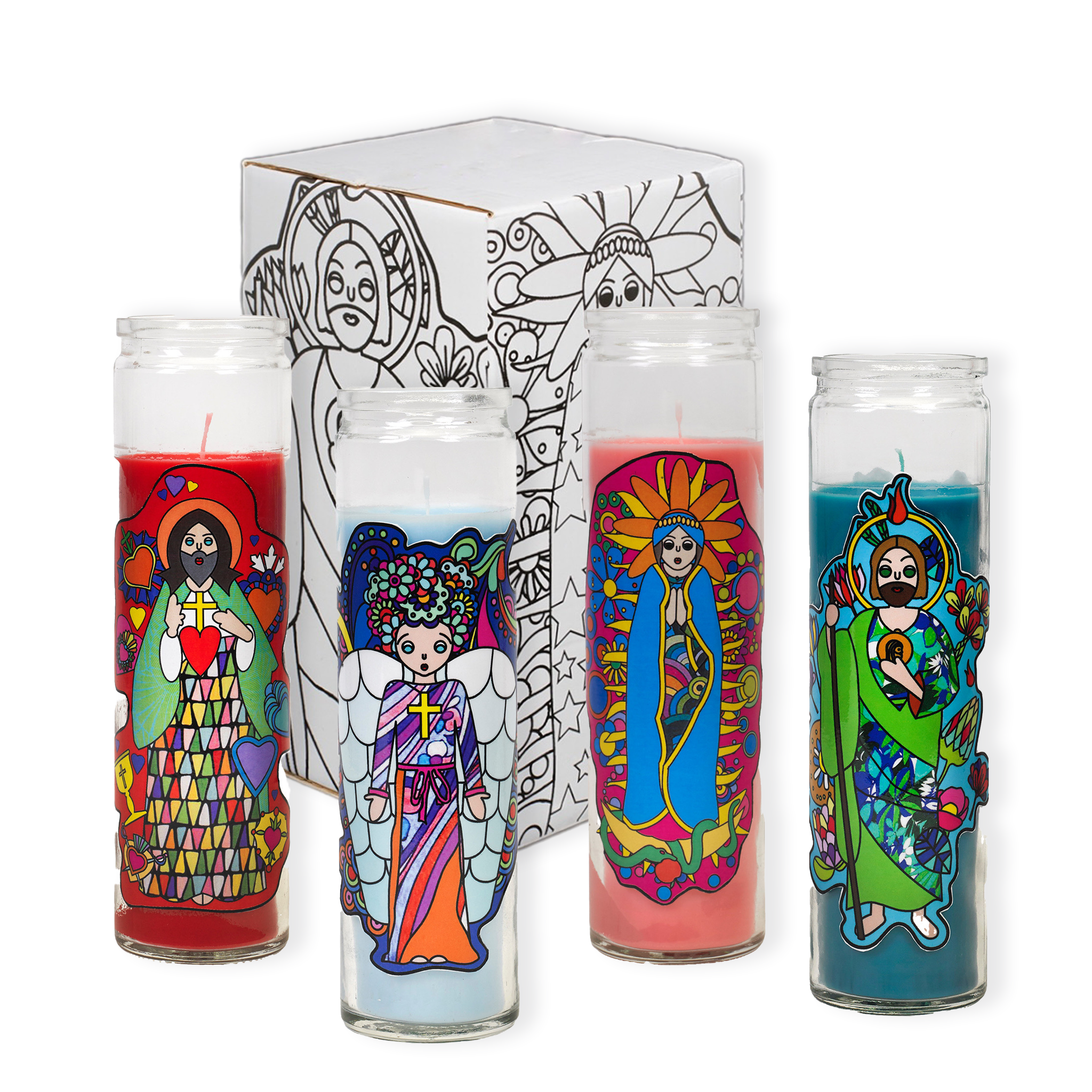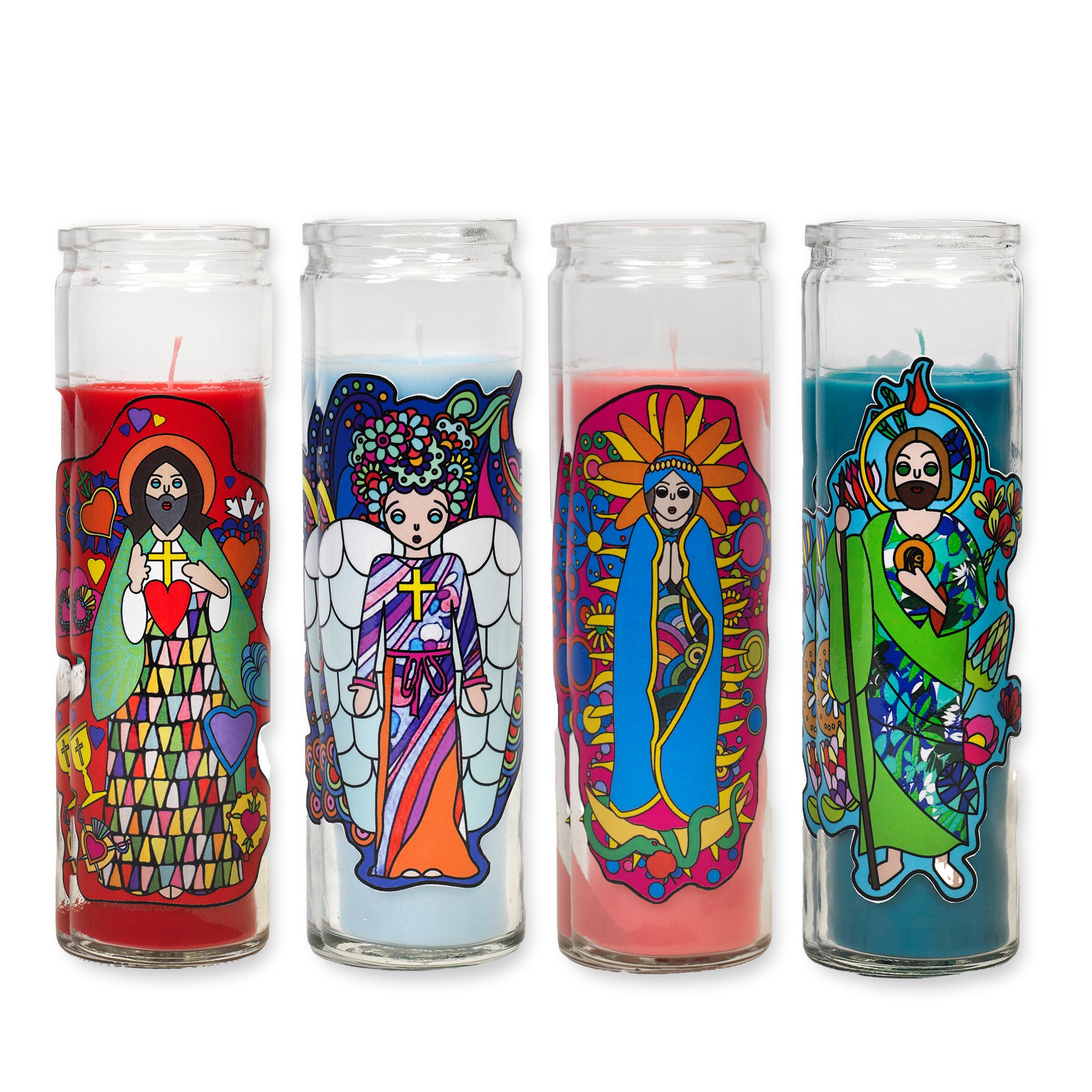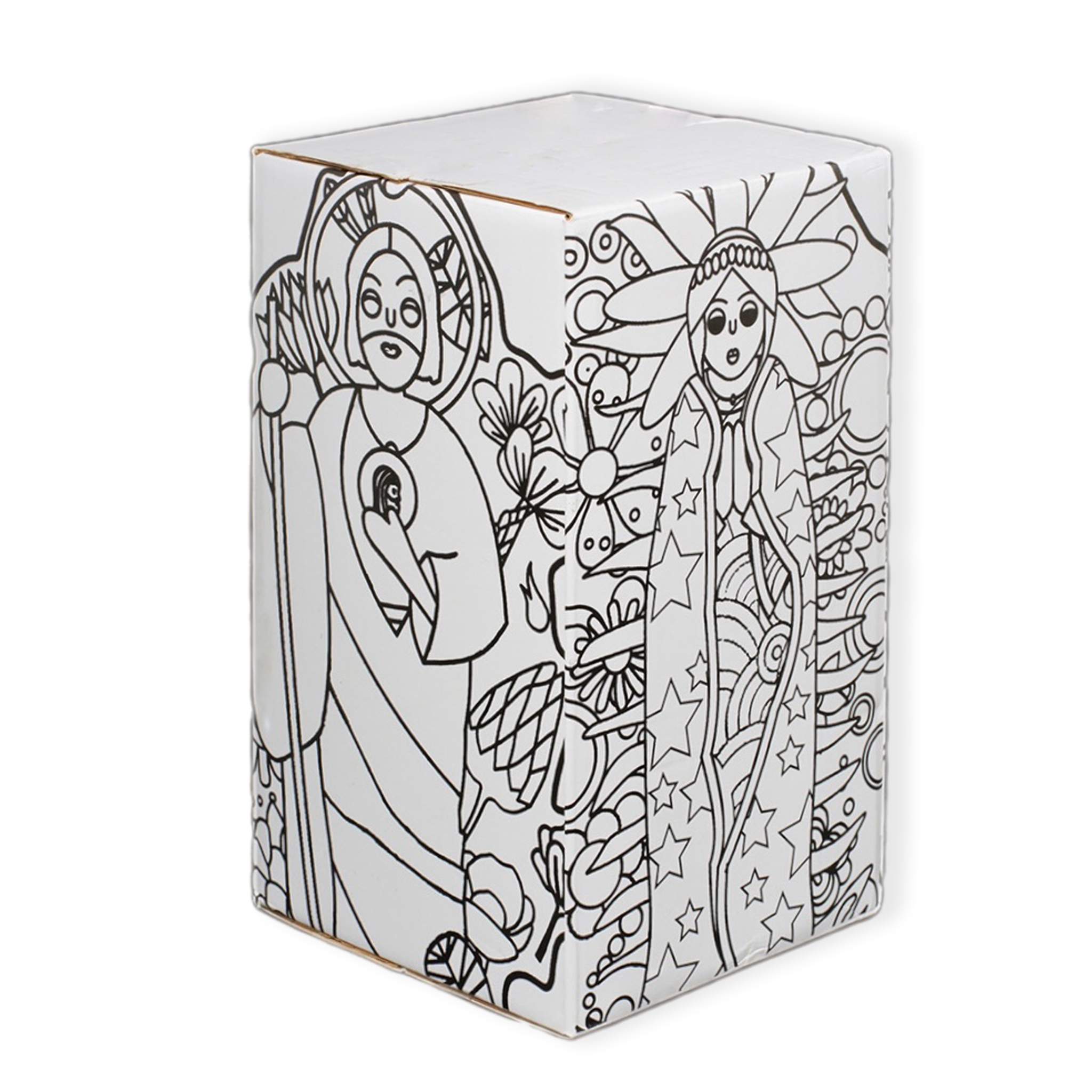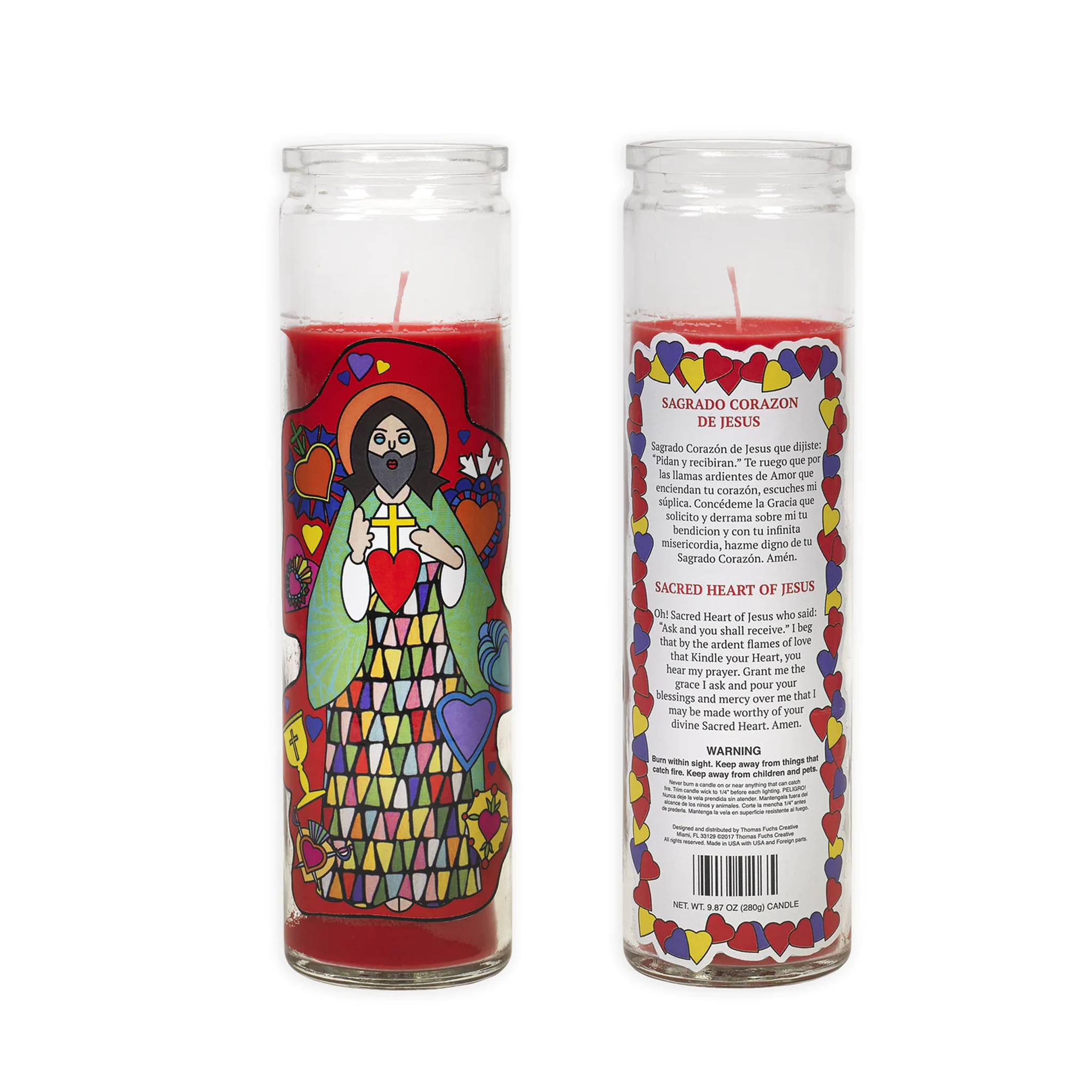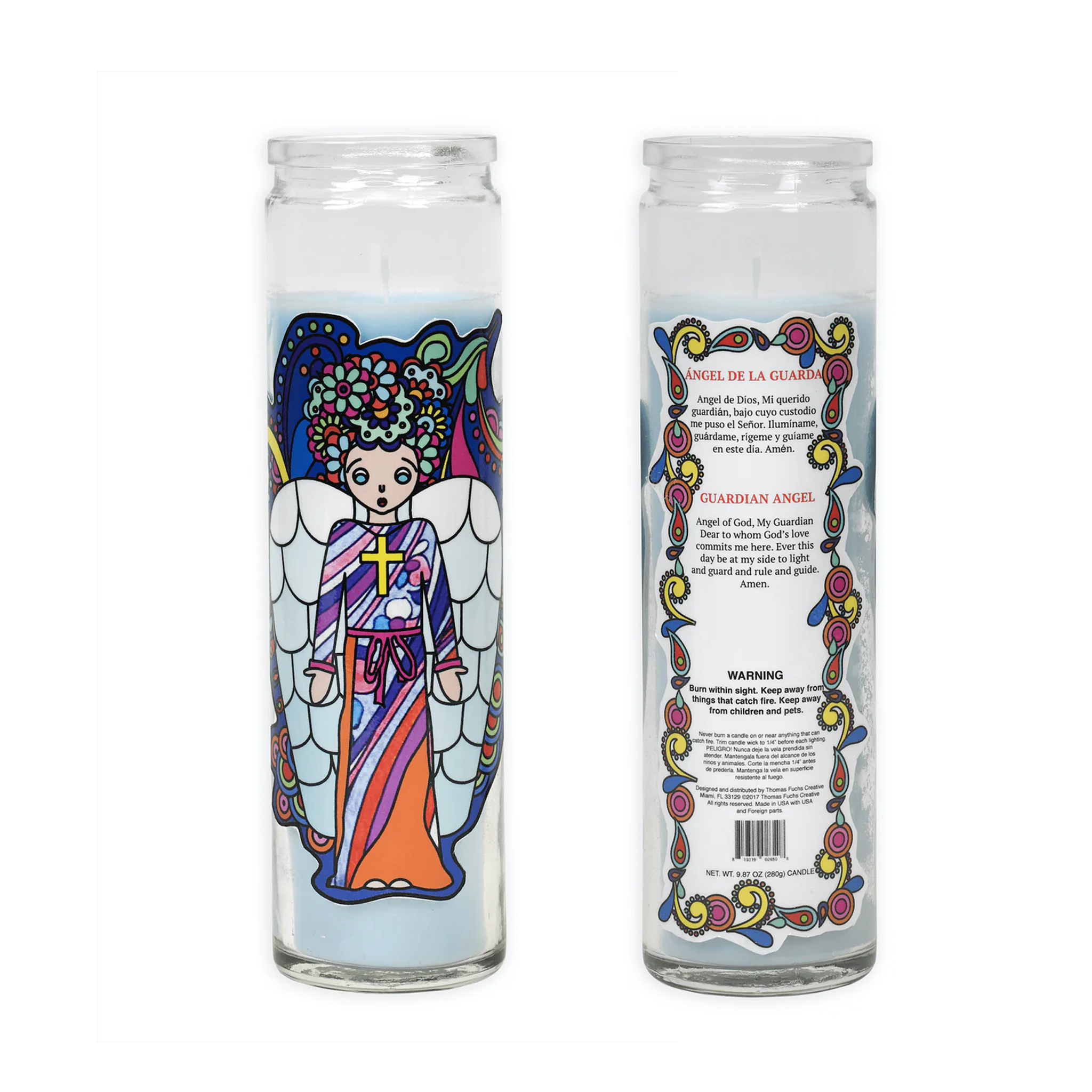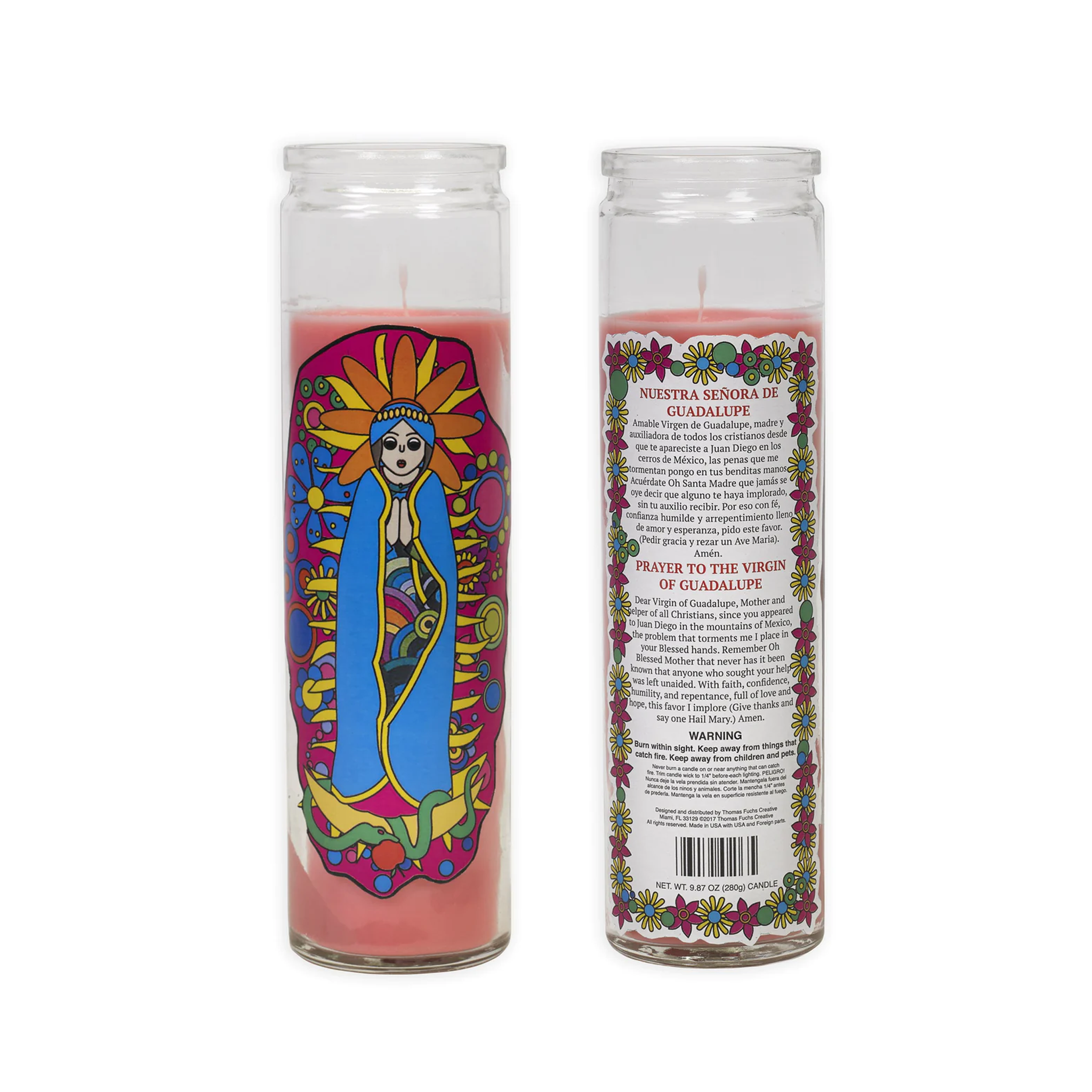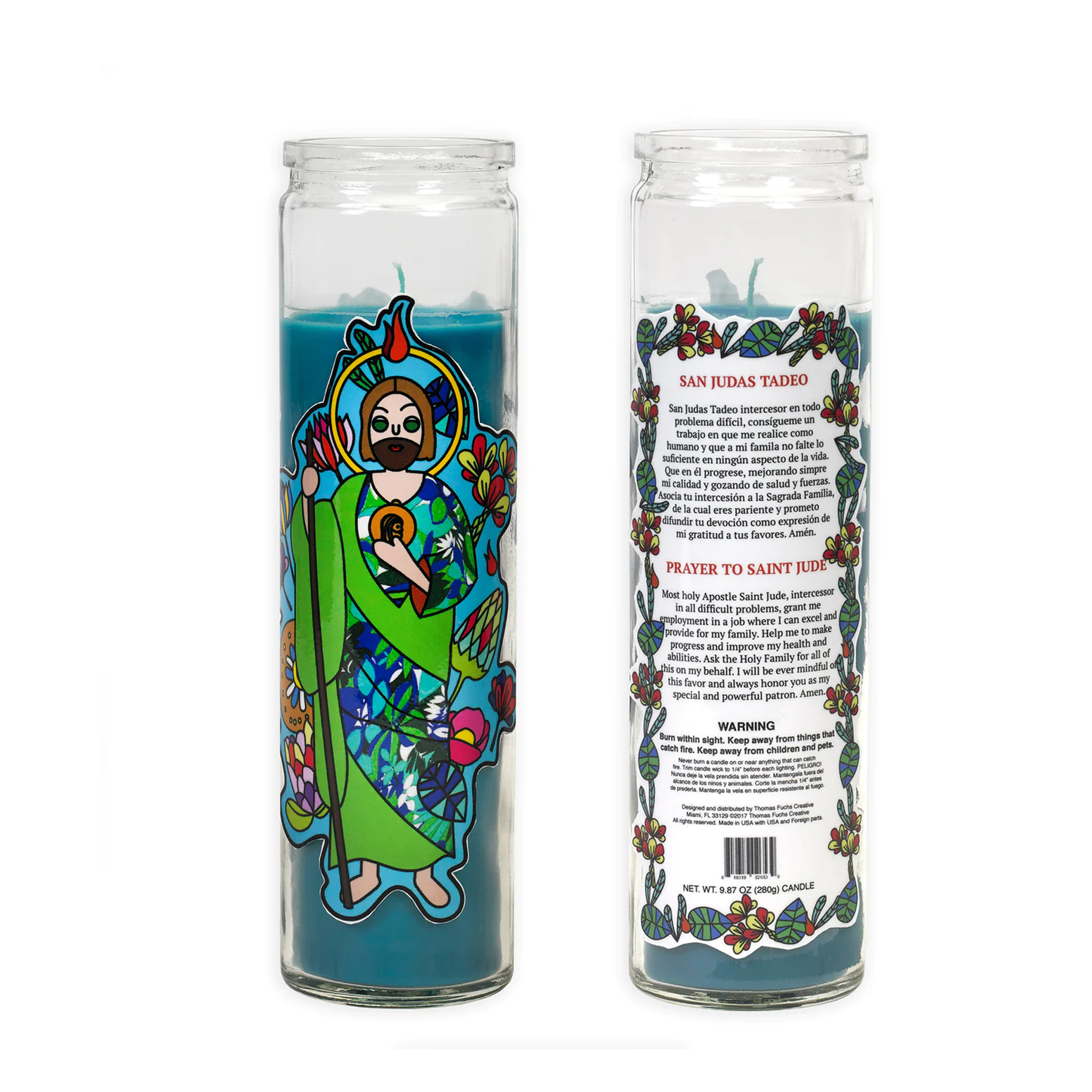 Pop Art Saint 4-Candle Box Set
Sale price

$ 40.00
Regular price
(/)
---
Dive into a blend of tradition and modern art with this unique set of four candles, each dedicated to an esteemed figure of faith, brought to you by the vision of Thomas and his deep dive into Miami's vibrant Latin American subcultures.
1. Sacred Heart of Jesus Candle "Oh! Sacred Heart of Jesus who said: "Ask and you shall receive." I beg that by the ardent flames of love that kindle your Heart, you hear my prayer. Grant me the grace I ask and pour your blessings and mercy over me that I may be made worthy of your divine Sacred Heart. Amen."
2. Guardian Angel Candle "Angel of God, My Guardian Dear to whom God's love commits me here. Ever this day be at my side to light and guard and rule and guide. Amen."
3. Virgin of Guadalupe Candle "Dear Virgin of Guadalupe, Mother and helper of all Christians, since you appeared to Juan Diego in the mountains of Mexico, the problem that torments me I place in your Blessed hands. Remember Oh Blessed Mother that never has it been known that anyone who sought your help was left unaided. With faith, confidence, humility, and repentance, full of love and hope, this favor I implore (Give thanks and say one Hail Mary.) Amen."
4. Saint Jude Candle "Most holy Apostle Saint Jude, intercessor in all difficult problems, grant me employment in a job where I can excel and provide for my family. Help me to make progress and improve my health and abilities. Ask the Holy Family for all of this on my behalf. I will be ever mindful of this favor and always honor you as my special and powerful patron. Amen."
Drawing from the vibrant shades of the WINDOWS Collection, each candle exudes a cathedral-like stained glass beauty with acetate overlays, allowing the flame to shine through brilliantly. On the other hand, the POP ART Collection pays homage to the iconic 1960s art movement, combining traditional faith with funky, psychedelic colors.
Specifications:
Height: 20.8 cm
Set: Box of 4
Illuminate your space with the vividness of faith and art combined.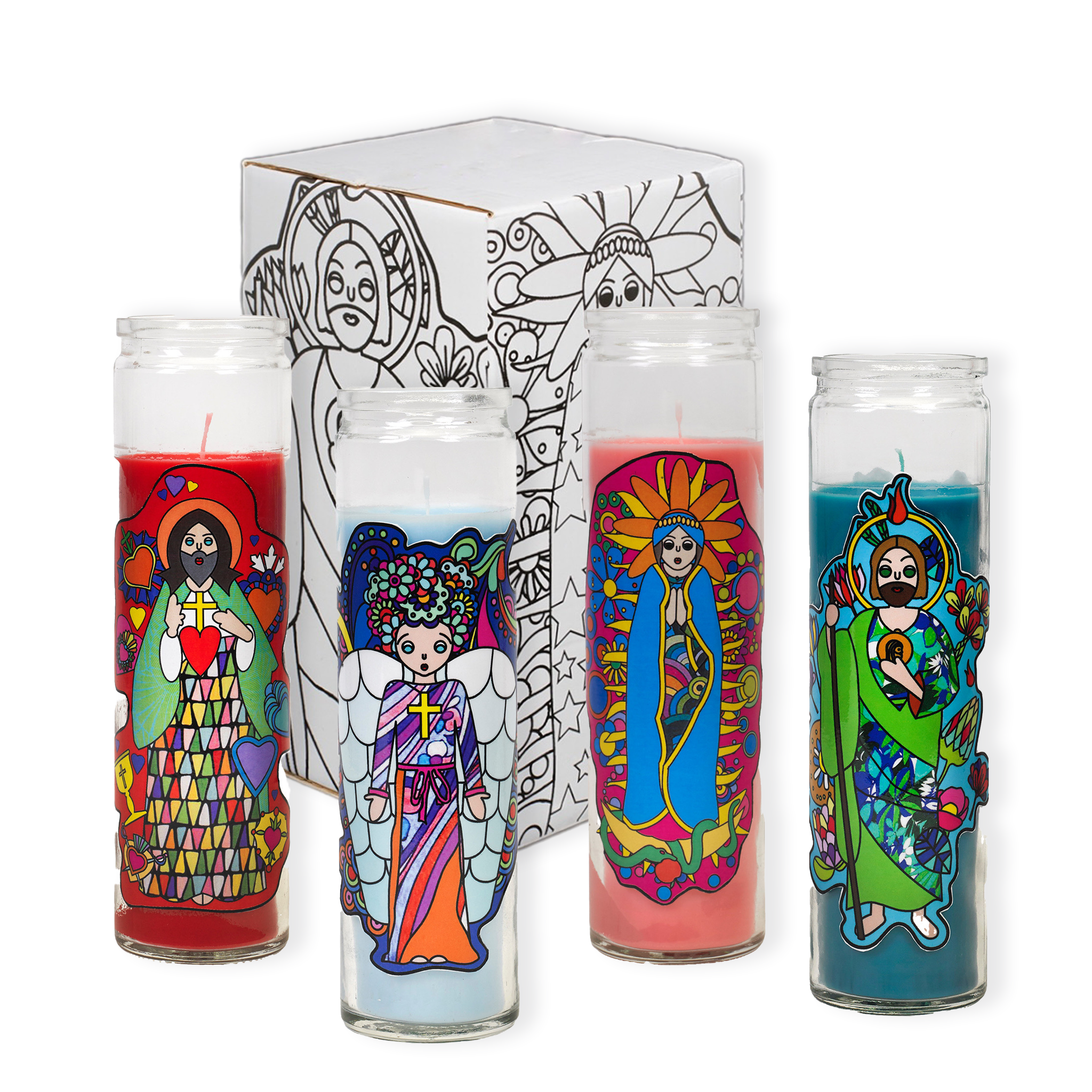 Pop Art Saint 4-Candle Box Set
Sale price

$ 40.00
Regular price
Choose options