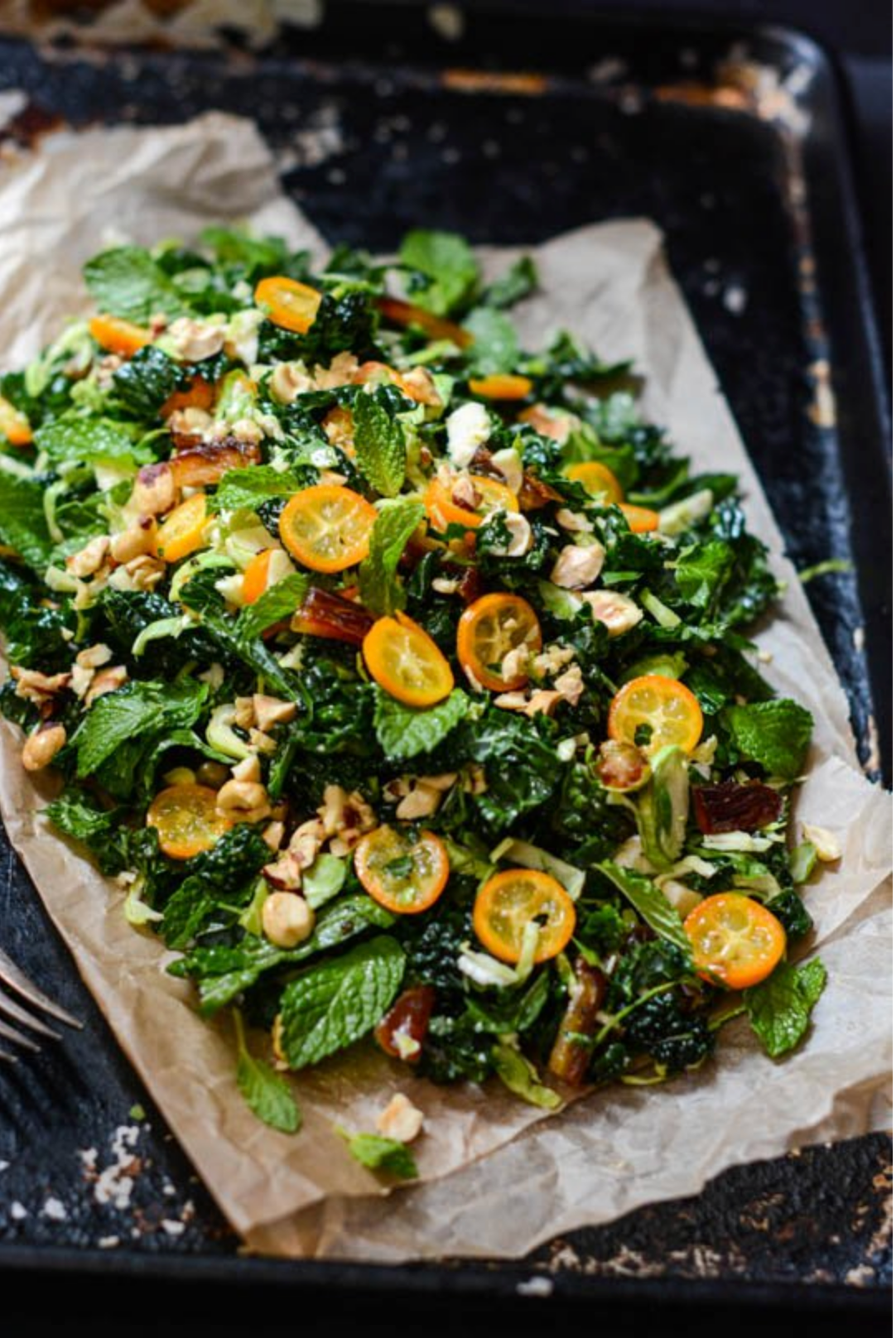 Make Everything Look Good & Taste Great in our new Sexy Salad Set
Kale Brussel Sprouts & Kumquat Salad
We moved to Miami from NYC and all I could think of is what new interesting salad combinations I could have Thomas make for us. We then realized over a salad lunch , if you follow our insta @thomasfuchsdecor you will see or daily homemade lunches,  that our tableware line needed a Salad Set. 
Thomas alerted our factory immediately and "voila" we now have a salad set to serve our salads  available here on our site. Thomas loved the sizes and proportions of our bowls so much he ordered two sets from the warehouse for himself to use at home.
For those of you who know me , you know I have been obsessed with Kumquat trees. I think they are a great option of brining color and live into your home. I went on a hunt for salad he could make with our home/apt grown kumquat trees 34th floors in the air.
We always loved kale so much since we were growing it in our beach house garden so I thought a great combination would be combining our kumquats with the kale. The texture of the kale being crunchy and the bitter sweet kumquats that burst in your mouth make me feel like we are in Italy in our new home sitting outside in the summer sun while faint noises of all our friends kids who come to say with us billow in the background and "Mancode Radio" (an amazing internet radio station based in Greece ) is playing in the background. 
Kale, Brussels Sprouts and Kumquat Salad
Serves: 
2 large or 4 small servings
This vegan salad is bright and fresh thanks to the addition of kumquats. To shred the Brussels sprouts cut them in half and then finely slice them with a sharp knife.
INGREDIENTS
2 tablespoons extra-vigin olive oil
1 tablespoon apple cider vinegar
1 teaspoon honey
¾ teaspoon salt
pepper to taste
1 bunch lacinto kale, ribs and stems removed and thinly sliced into ribbons
2 cups Brussels sprouts, shredded
4 dates, pitted and chopped
¼ cup fresh mint leaves
¼ cups roasted hazelnuts, chopped
10 kumquats, thinly sliced, seeds removed
INSTRUCTIONS
Whisk together the apple cider vinegar, honey, salt and olive oil in a large mixing bowl
Add the kale and Brussels sprouts and using your fingers massage the kale for a minute to soften it slightly
Add the dates, mint, hazelnuts and kumquats and toss to combine. Taste for salt and pepper and serve in Thomas Fuchs Melamine Salad Set 
Available on Amazon as well as our site !