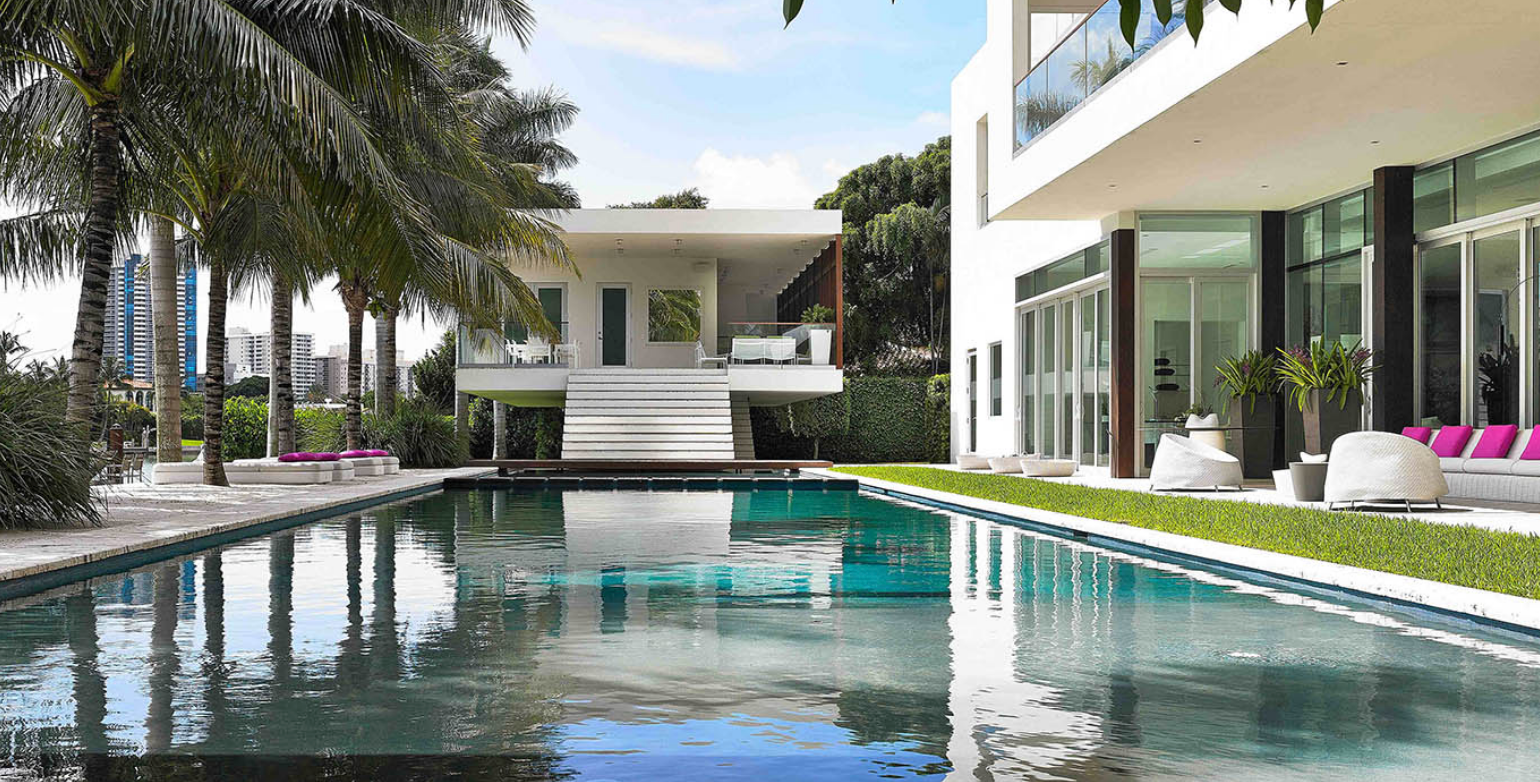 The Embraceable Void - Juan Poggi Architect de Interieur
Juan Poggi
A Maximalist in a Minimalist Space - Where Form Meets Function
Welcome to Thomas Fuchs Creative a design company with an online store and blog.
As product designers for the home having our online store and blog we are always wanting to give our readers and followers an insider view to the design world connecting all our dots and shining light on fellow designers who we are fans of uniting us all under an aesthetic umbrella of sorts. 
Like a carousel turning rings around the moon, interior designer Juan Poggi and Thomas (Fuchs) have been circling each others orbs without even knowing it.  Juan had been using Thomas' Murano glass chandeliers and sconces in tons of his projects without even knowing Thomas was the design director at Donghia or having met Thomas. At the same time Thomas and I were one degree of separation from meeting Juan.
It took me meeting Juan and his partner Rick at a family wedding in NYC and the friendship was formed hence making our worlds merge.
Thomas Fuchs Stellare Chandelier Design for Donghia
When we found ourself moving to Miami it was my intention to get to know the couple. We were invited to Juan's home for dinner which from the exterior look moderne however one is transported immediately when peaking in. 
As Thomas and I sat in the living room Thomas picked up the coffee table book of Juan's published projects only to see his lighting design appear in various projects across the board. It was them I became interested in speaking to Juan and delving into his world further.
My conversation with Juan was like streaming poetry so I have fashioned this article after Kahlil Gibran's The Prophet.
The Universidad de Ingeniería y Tecnología (UTEC) in Lima, Peru, has been crowned the winner of the RIBA International Prize. 
Photography: Iwan Baan
On Family History:
Poggi identifies as Peruvian however his descendants are from just due south of Milano. They left Milan after WW1 travelled to Chile and then fell in love with Peru and relocated. The last of 7 kids (yet another commonality with Thomas)  he recounts how he arrived to the profession of design. 
The Universidad de Ingeniería y Tecnología (UTEC) in Lima, Peru
Having studied and graduated with a degree in law design only occurred to him later.  He went on to study design at the Toulouse Lautrec School in Lima. Being left alone to ponder and play he explains "There were no boundaries so you make your own restrictions and the make believe world was fantastical."
He continues..I would always visit friends and family home from the age of 4yrs old and know and feel that the functionality of the home was out of sync. The lack of attention was the biggest gift and results in Juan being at the helm and everyone (all 6 siblings)  looking to him to help orchestrate their next move. 
The Entry Way at the Poggi Residence- Coral Gables
On Design:
While speaking to Juan I find there is a common thread that runs though all the facets of his personality and life that is noticeable in his design. The essence of form and function and as he says not being afraid of the void. The void is the space between the forms where it meets the function.
Poggi Residence Coral Gables , FL
He sits with his clients and like a good therapist questions the reason for the home, the location of the home and then gives form to their desire. A family had acquired a Parisian pied-à-terre so their children could be immersed in the culture so Juan made the apartment void of televisions forcing the kids by default to go explore museums restaurants and alike.
For the same family who have a home in Ibiza there were considerations of sand running through the home making it appear comfortable while maintaining a clean linear aesthetic. 
Poggi's Living Room/ Dining Room Pictured Above
On Cooking:
Coming from a large family of 12 people eating every meal daily together lunch and dinner. I love to see whats in peoples heads when I see the alchemy of the kitchen. "Latins have a myriad of condiments, Too many and so many condiments!"
Juan's Homemade Cocoa Linguini w/ Berry Balsamic Sauce
He goes on to say "one of my biggest passions is the kitchen". My mother used to send us to the market and say don't go with recipes in mind let the food and vegetables talk to you then think later what you want to make , be inspired by what you bring home. This inspired him to create an instagram account dedicated to cuisine and travel @pogginotes 
Yohji Yamamoto Mens White Shirt
On Personal Style:
I love a clean streamlines wardrobe. I stick to black T-shirts for travel, 2 jeans , 4 black pants all white Yamamoto Shirts a few white pants and a few suits. My real indulge is my Eye wear. I am known for my glasses. From Matsuda to Alain Mikli  He has bought them in droves and it progressed from there to Anne et Valentin on to Veronika Wildgruber and many more. 
On Cultural Design Influence:
I always felt an affinity to Japan, from the age of 4 yrs old I was sitting and doing origami. The body language - I love the muted noise respect of space -  opposites attracts as latin's are usually loud and maximalists more of everything good while the Japanese let everything talk to you in an open space of minimalist design.
Poggi's Residential Project on Miami Beach's La Gorce Island
Juan's Next Stop on his Travel's:
MONGOLIA 
Juan dreams of Mongolia. To her him tell it " It's the perfect combination of Russia & Asia. Its capital Ulaanbaatar  seems like a dream to me.
We will definitely be following Juan on his travels via his food instagram and alike !
Tap This Link to check out the top design hotels in Mongolia!